If images below are not visible, please click HERE to view online.
Icons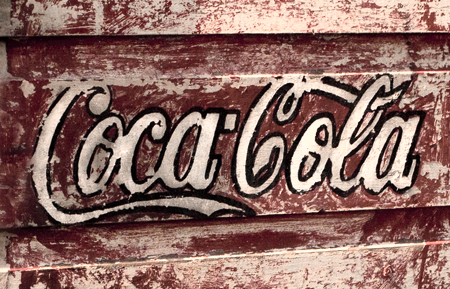 This was a fun theme. Above needs no explanation, except that I shot it in Belize last Spring.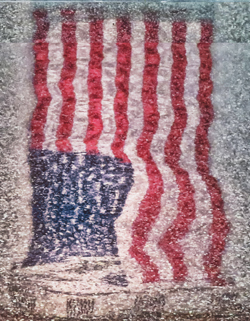 It's in an 18 x 24" black frame. On the right was a reflection on the granite floor of the library in Chicago, looking down from the mezzanine. It's in a 20 x 28" black frame.
Below is a push button phone I saw on a shelf in an artist's studio last fall. I asked permission to shoot it and then chose a new color for the background. It's matted and in a 10 x 12" black frame and would be great hanging in a telephone niche in some of San Francisco's older houses. Sadly my condo doesn't have such a feature!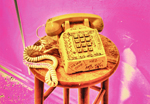 The show opens on the January 9th and runs to February 2. The Opening Reception on Thursday, January 10th from 5:30 - 7pm at 3489 Sacramento Street, San Francisco.
---
And for the East Bay
I again have works at the CK Gallery in Oakland who set the theme as 'Janus' - the God of doorways, openings, bridges, moving forward but also looking back and letting go. So below are my two pieces: On the left, a re-worked 'In Transit' shot at the Chicago Art Institute, and on the right, 'Yellow Stairway' shot at the Nike site in the Marin Headlands in California. Both 18 x 24" and framed in black.
This charming gallery is having an opening bash on Saturday evening, January 12 from 5 - 7:30 pm. Sadly, I have another engagement and won't be there for the festivities.
---
Online Gallery
I was happy to be awarded 'Special Recognition' for one of my entries into the 'All Photography Competion' at the Light Space and Time online gallery. They even sent me a certificate! I shot this on my first day in Chicago when I got out of the train and found myself in the magnificant State of Illinois Building.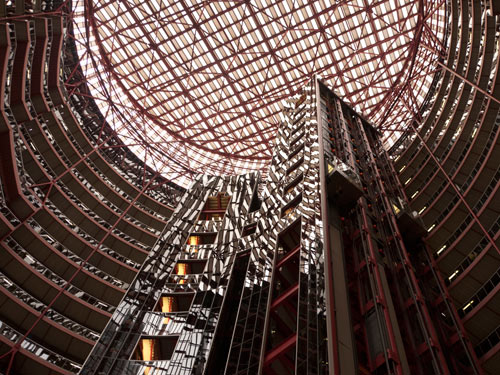 ---
Holiday Sales...
The holiday season was good for my San Francisco images. The three images below went to new homes (including two of Telegraph Hill).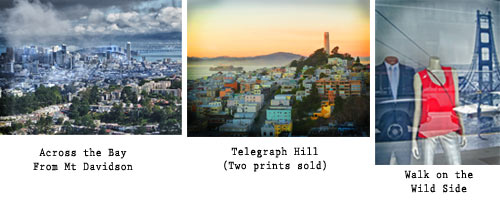 ---
Street Seens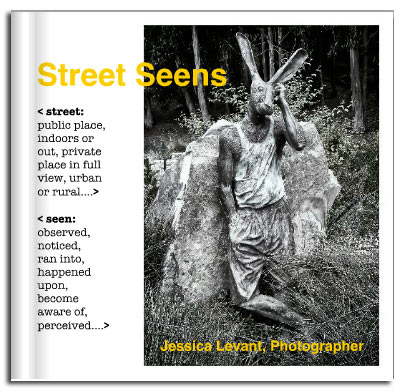 Still available - and what a lovely Valentines Day Gift! It's 8 x 8" and 80 pages.

You can preview the whole book HERE. It's only available online - purchase details on the preview page.
---
As always, I love hearing from you with comments, critiques, questions and suggestions or to just generally keep in touch. Every month I get back in touch with a few folks from far away. Please forward this email if you think it would be of interest to anyone you know. And, of course, if you don't want to receive my monthly announcements any more, you can unsubscribe below. Previous newsletter editions are available here.