If images below are not visible, please click HERE to view online.
THREE SHOWS!
COME ON OUT !
---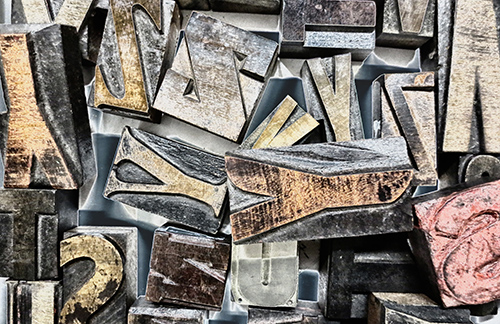 The theme for the April juried show at the San Francisco Women Artists Gallery is Poetry, so all artists entering the show were asked to find or write a poem to go with their work. Above is my rather flippant response, called Poem Unwritten. (But then I actually did write a poem to accompany it which will be hanging undersneath the picture at the gallery). It's matted in thick white and framed in matte black @ 18 x 24".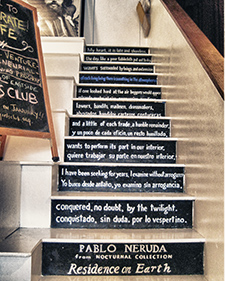 My other piece is one I took in New York a few years ago of the Poetry Cafe. As you see, the poem is incorporated, masterfully written by Pablo Neruda, so I didn't have to compete with the greats. It's framed to 16 x 20" in a similar matte black frame with white mat.
I was sad that a third entry didn't make it into the show since it was an image of a wonderful jazz keyboardist and singer, Gaea Schell, and a local jazz poet and I persuaded a local jazz poet to write a poem while listening to a recording of her playing. For that reason, I'm going to show it here along with the poem! The photograph will actually be in my next volume of Bay Area Jazz and Bluesicians, but this version was printed 9 x 15" and framed to 18 x 24". So here it is with the poem.
The Opening Reception is Thursday, April 10 from 5:30 to 7:30 at the SFWA Gallery, 3489 Sacramento Street @ Laurel. Come on over, meet some of the other artists and see their work - and read a bit of poetry!
---
AND THEN - IN HONOR OF...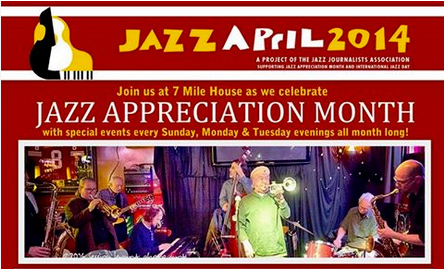 I've been asked to print and show some of my jazz photographs on Monday night, April 21 during the Keepers of the Flame performance at the Seven Mile House, 2800 Bayshore Blvd, Brisbane. This band appears every Monday from 7 - 10 and is one of the crown jewels of the Bay Area's jazz scene. Led by Dave Bendigkeit on trumpet, with Akira Tana on drums, Chris Amberger on bass and David Udolf on piano, it's world-class - and still no cover charge! There will be a table with some of my photos of musicians and bands (like the one above) as well as jazz note cards from my talented friend Linda McGilvray and maybe my book as well. If you're free on that Monday night, it's a great early evening out with wonderful food, friendly staff and of course great music. (Table reservations are recommended: 7milehouse.com).
---
FOR YOUR CALENDAR: SHUTTER & STROKE III SHOW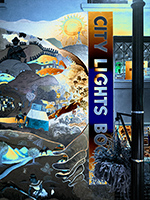 Shutter & Stroke III, is coming up soon. One of 3 photographers invited to be part of this popular show, I will be featuring some new and recent works - teaser at right - my version of the City Lights mural, and also have many prints of earlier works for special show prices. 10 artists are exhibiting in the show which runs from Friday, May 2 to Sunday, May 4 from noon - 8pm at the Live Worms Gallery (1345 Grant Street in San Francisco's North Beach). It's a rather pleasant walk from the Montgomery St. BART station, or if you drive, well - I always do find parking though sometimes it does take a while. There will be receptions each of the three nights from 6 - 8, with gentle jazz guitar music on Saturday and Sunday evenings. Hope you can make it!!
---
GOT A SECOND REVIEW!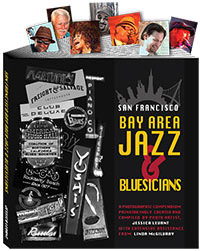 SF Bay Area Jazz and Bluesicians continues to do well - KCSM, the bay area 24/7 jazz station will again be offering it as a pledge drive premium. Folks are still running around collecting autographs. A lovely article appeared in Jazz Lives, a blog written by Michael Steinman of New York. The headline was: With this book and a functioning pen the bay area jazz fan is all ready for memorable experiences. You can read it here. And I'm well into shooting for Volume 2..
The current volume with its 117 musicians is available at bayareajazzandbluesicians.com or on amazon.com - or wherever I am - I usually have some copies in my car. In addition, Bird & Beckett Books & Records stocks it, so if you're near Glen Park, you can pick one up there. A partial preview is available here.
My previous book, Street Seens can still be had from blurb.com.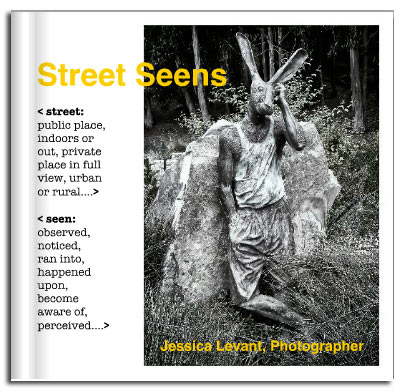 It's full of street photography from around the world, and it's available in paper and hard cover versions.

You can preview the whole book HERE. It's only available online - purchase details on the preview page.
---
Still on show at the Brisbane Marina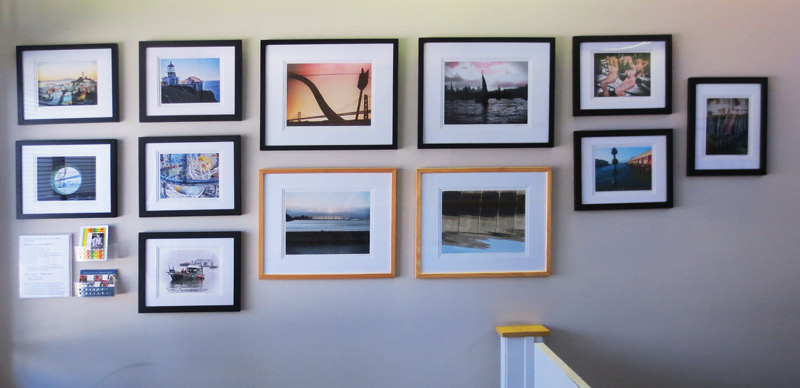 In the Harbor Master's Office. Open 7 days a week during the day. Prints of all of the pieces are available for purchase, framed or unframed, in a variety of sizes. Just let me know your preferences and we'll go from there.
---
As always, I love hearing from you with comments, critiques, questions and suggestions or to just generally keep in touch. Every month I get back in touch with a few folks from far away. Please forward this email if you think it would be of interest to anyone you know. And, of course, if you don't want to receive my monthly announcements any more, you can unsubscribe below. Previous newsletter editions are available here.